Capital One Cup Final 2016
Manchester City vs. Liverpool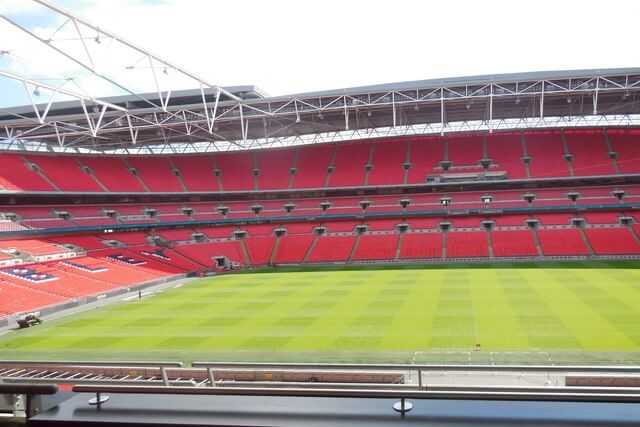 The stage is set. The final for the League Cup will mark the first major football trophy claimed this season, with Liverpool and Manchester City battling it out this Sunday for the chance to privilege of lifting the first silverware of 2016. Unlike last year's Chelsea vs Tottenham bout, 2016 is very much a northern affair, and is likely to be an interesting matchup given both teams' mixed track records this year, as well as their slow progress through the previous stages of the League Cup.

Manchester City
Pellegrini's City side managed to overturn a 2-1 first leg by the skin of their teeth, beating the Merseyside blues 3-1 and clinching a place in the final. Soon of course they will turn into Guardiola's City, as it has already been agreed that the current Bayern Munich manager will transfer to Manchester at the end of the season. A win at this point would end Pellegrini's reign with at least one piece of silverware, and perhaps ensure he is able to transition to another club himself.
But as much as City managed to get through the semis, it wasn't all plain sailing. The initial 2-1 defeat at the start of January came from an Everton side who looked like they would always have an answer for anything City threw at them. Gareth Barry kept a solid midfield whilst Romelu Lukaku came through for Everton once again, making sure that at least for the time being, they could upset the status quo.
But the second leg turned it all around. Despite Everton hitting the back of the net first, with a sterling strike from Ross Barkley, City managed to respond three times, edging the aggregate score to 4-3. It was incredibly lucky that De Bruyne's goal was left to stand, as it was clear from the replay that Raheem Sterling's cross was out of play when it was struck. What was considerably unlucky was De Bruyne going off on a stretcher after tearing ligaments in his knee and ankle, subsequently being ruled out for 10 weeks as well as unable to appear in the final.
Liverpool
In a similar pattern to Manchester City, Liverpool also lost one leg of their semi-final, but managed to turn it around, although the manner in which they did it was much less stable than City. In fact, it took 11 penalties between Liverpool and their opponents Stoke, to settle the two legs which only managed to offer up a 1-1 draw. A slim lead was created by Jordan Ibe in the first leg, as he managed a singular goal that would give Liverpool a slight advantage. But this lead seemed to be at the cost of Coutinho and Lovren both picking up injuries in the first half.
Despite this result, not even Jurgen Klopp's enthusiastic grin could inspire Liverpool to score during 120 minutes of the second leg, where Liverpool could not convert their first leg lead. The only goal came from Stoke's Marko Arnautovic at the start of the second half, which forced the reds into a penalty shootout to decide who would be going to the final. Thankfully, Mignolet managed to save two and Joe Allen kept his composure to ensure Liverpool won 6-5 on penalties, granting them a place in the final.
Outcomes
For Manuel Pellegrini, a victory at Wembley would ensure his pride stays intact as he bows out at the end of the season. It would also make up for the fact that City were knocked out of the FA Cup by Chelsea just last weekend. They may have star signing Kevin De Bruyne injured, but the combined strength of Sergio Aguero, Raheem Sterling and David Silva may tip the balance, as long as they don't field another team of teenagers.
A Liverpool victory isn't out of the question, especially since the last meeting between the two sides resulted in a very comfortable 4-1 victory for the reds. For Klopp, it would firmly cement his arrival at Anfield and perhaps turn around a season that has seen them floundering mid table in the Premier League. If Roberto Firmino, Philippe Coutinho and Daniel Sturridge can all pull their weight on the day, and the rest of the squad play efficiently as a team, they could perhaps repeat their November performance and bring silverware home for their new manager.
"A great piece of software, highly recommended."