Capital One Cup Final: Chelsea v Tottenham
A cracking final in prospect with the Premier League Champions elect (in most pundits' eyes) facing a stern test against a rejuvenated Spurs who've already given them a hiding this season.
A mouth-watering final for everyone, neutrals included, to look forward to.
Well… yes but. For the more paranoid Spurs fans, this final may just be resurrecting a few nightmares of the 2006/2007 season and the FA Cup quarter final at Stamford Bridge at around the same time of year - on Sunday, March 11.
Spurs were 3-1 up in that game after just 36 minutes, thanks to Dimitar Berbatov and Hossam Ghaly, with a Michael Essien own goal in between. They came out all guns blazing and were all over the home side.
But they tired visibly in the second half and ended up hanging on for a 3-3 draw. Chelsea won the replay at White Hart Lane and went on to win the cup that year.
But why were Spurs so leg-weary after the break? Two teams of professional footballers in their prime; why did one fade so badly and the other so obviously grow in energy and confidence towards the end? Might it have had something to do with the fixture arrangements that week?
Chelsea had played a home game the previous Tuesday, against Porto in the Champions' League.
Spurs, on the other hand, had traipsed over to Portugal for a Thursday night tester against Braga, battling to a 3-2 win, then flew home the day after. Presumably a quick training session either Friday afternoon or Saturday, then back into the fray for this crucial game at the Bridge on the Sunday.
So Chelsea had two extra days' rest, no flying about and, back then, had a far stronger squad which gave them more 'rest and rotate' options.
No wonder they came on strong in the closing stages of that FA Cup quarter final.
It's not quite so heavily weighted in the Blues' favour this time round but, again, they do have the clear advantage in 'ease of build-up' to the March 1 final.
Chelsea don't play their Champions' League second leg against PSG until March 11. Their game prior to Wembley is more than a week before – at home to strugglers Burnley on Saturday.
Spurs, on the other hand, play West Ham on the Sunday after a Thursday home Europa Cup tie, then have the second leg away at Fiorentina to contend the next Thursday, then a flight back and limited time to prepare properly for Sunday's final.
It'll be interesting to see what side Pochettino picks for the trip to Florence, bearing in mind his stated emphasis on doing well in that competition. Keep an eye on his selections and if he puts out his second string in Italy, then Fiorentina should be a good, strong bet for that leg.
If five or six play both there and in the Capital One final, that may sway your betting outlook for Wembley.
In any case, as a club, in terms of mentally and physically gearing up for Wembley,
Spurs fans can claim with real justification that it's a scandalously unfair set of fixtures to put them through.
Chelsea fans will taunt, no doubt: "Well, you should qualify for the Champions' League, then!"
Football doesn't always conform to such seemingly obvious advantages in one team's favour, of course, and Tottenham are a much more resolute proposition these days, as Chelsea found out at the Lane a few weeks back.
But, stung by that defeat, and with all the above certainly not working against them to say the least, it's hard to back against anything but a 'normal service resumed' scenario in what is usually a fixture Blues fans anticipate with relish.
Look for bets, then, that reflect a spirited start for Spurs, perhaps a tight affair until the last half hour but then Chelsea coming out on top.
We're liking 'draw/Chelsea, half time/full time' and a final score of 2-1 on this one – both available at odds that should return enough to buy me a few beers to console myself on the way home.
Yes, I am that paranoid Spurs fan!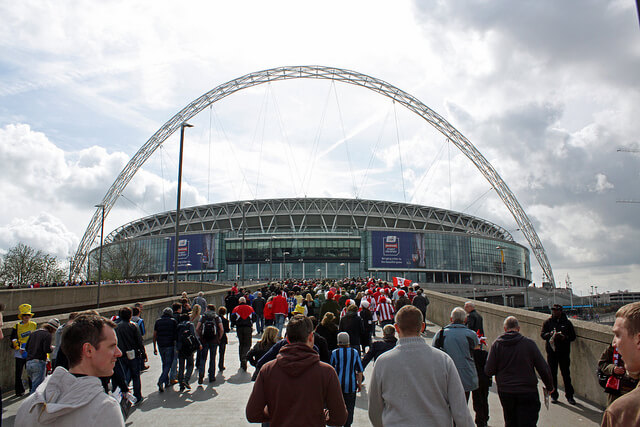 Via : Gareth Williams
"Rock solid and I have 100% confidence in trusting my finances to it."