Cricket World Cup
On the eve of the 2015 Cricket World Cup down under, we're looking forward with confidence to quite a few apparent 'bankers' that should help you get a good return without even picking the tournament winners.
Clearly Australia, playing in their own part of the world, the most successful World Cup side and coming into the event in good form, will be the ones to beat.
They have a formidable top order who don't mess around in the rush to build up a total that's hard to chase – and a scary pace attack with the variety to test any opponent attempting to get there.
Those looking for better value will be hoping perennial tournament chokers like New Zealand and South Africa can at last show the bottle to take the final step to lifting the trophy.
And there's plenty to recommend those two. The Blackcaps have been whipped into shape as a real 'team' by Brendon McCullum and, in Kane Williamson, have an in-form scorer who could well be one of the stars of the show.
The Proteas make an even stronger case for being trusted with your investment, boasting arguably the best batsman in A.B. de Villiers and the best bowler, Dale Steyn, in their line-up.
England aren't out of the frame either, with a great set of seamers who will thrive in the conditions and batters like Bell, Moeen, Morgan, Buttler and Root who can post some real scores if they hit form. But, with England, that's always a big 'if'.
Being honest, we can't see beyond those four for the tournament winners with our slight preference being for South Africa to get the nod over one of the home nations in the final.
Package those four up in whatever way takes your fancy for the late stages and, even though you won't get massive odds, we'd be surprised if they don't deliver.
But there are more interesting bets than tipping the winners and that's where we'll be looking to invest.
South Africa look an absolute rock to top their pretty flimsy group and, even at odds-on, that prospect can't be ignored.
De Villiers is sure to get into the swing of things in most games but, in others, he may not even be required until the latter overs and we can see Hashim Amla plundering the likes of Ireland, United Arab Emirates and Zimbabwe before A.B. gets anywhere near the crease.
Amla for top tournament scorer looks very tempting at the odds (even as favourite), particularly as we see his side going all the way. An each way on Bell isn't a daft idea, either.
Steyn, Jimmy Anderson and Mitchell Johnson will get plenty of support in the 'best bowler' lists but we like the look of another Mitchell, of the Starc variety, to top those. Steven Finn is hitting some promising form and is another who appeals, perhaps each way, at the longer odds being offered.
Plenty to have a shy at there in a tournament where we don't forecast many great upsets, give or take Ireland beating the Windies again. Happy betting.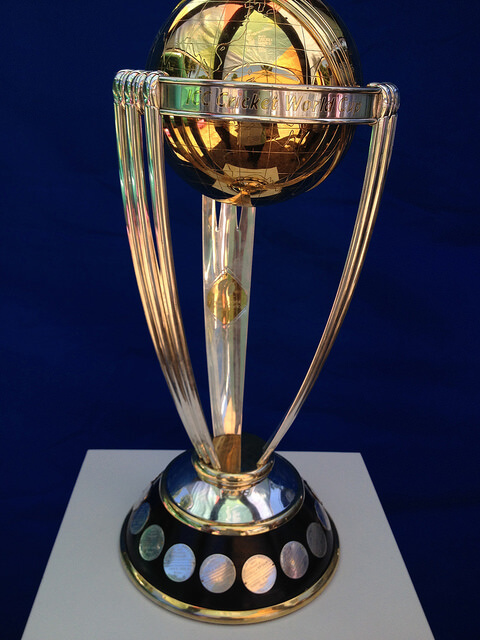 "An excellent product with outstanding support."