FA Cup Final 2016 - Crystal Palace vs Manchester United
At the culmination of one of the most unpredictable seasons in the Premier League, the FA Cup is to be played against teams who have finished 5th and 15th in the league, and both of which need a win to validate similarly unconvincing league performances.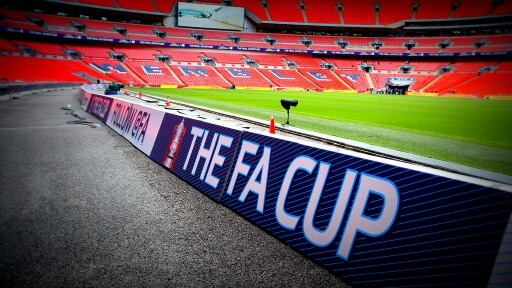 Manchester United have narrowly missed out on a Champions League spot, whereas Crystal Palace have struggled to get out of the bottom half after a 14-game winless run at the start of 2016. Silverware at this stage would mean a lot to both teams, so you can bet that neither will go down without a fight.
Manchester United
A win for Manchester United would bring them level with Arsenal on the amount of times they have won the FA Cup, which would be 12 if they manage to lift the trophy on Saturday. But a lot more than records are riding on a win, not least the future of manager Louis Van Gaal. He has been instrumental in bringing some big players to the club over the last two seasons, and galvanising the squad into a string of good results over the 2015/2016 season, but missing out on a Champions League spot looks to most fans like a step backwards.
LVG's future has been commented on at great length by the media, who are convinced that Jose Mourinho will take over, putting tremendous pressure on a manager who seems to be coping well. But whether or not he copes with it, the outcome of this game could see him either win his first silverware and flourish into another season at United, or be sent packing by impatient owners and fans.
What is certainly true is that Manchester United have had a rocky season, but have still managed to remain in contention for top places and challenged top teams. Accusations of being a boring team have been countered by outstanding performances from the likes of Martial, De Gea, the ever-present Rooney and young England hopeful, Rashford, who should all be set to start on Saturday. They are by no means a perfect team, but they still manage to grind out results. Whether this dogged determination can be replicated at Wembley, will remain to be seen.
Crystal Palace
But it's not just Louis Van Gaal who is under pressure. Alan Pardew took over the management of Crystal Palace in January 2015, finishing 10th in his first season. Now at the end of his second season finishing in 15th, an FA Cup win would almost wipe the slate clean and make up for a poor league performance in which they were 5 points away from being relegated.
Having only played in one other FA Cup Final, also against Manchester United in which they lost, a win for Palace would be the first time they had won the competition in their history. A landmark of this calibre would certainly mean a lot to the manager, players and fans, especially after a tough season.
In order to successfully lift the trophy, Crystal Palace will be reliant on the performances of Gayle, Bolasie, Cabaye and Zaha to guide the team to victory. The odds are definitely stacked against them, but that doesn't mean a win isn't possible for them at Wembley. It would also come with a bonus for Palace, as it would guarantee a place in the group stages of the Europa league next year, which would be the first time in the club's history.
Outcomes
If recent performance is anything to go by, Manchester United should have a comfortable win, considering that they won 2-0 as recently as April in the league. This match showed all of United's strengths and all of Palace's weaknesses. However, the first game between the sides ended in a 0-0 draw, but that was when United kept a lot of possession, but failed to create any decent chances, whereas Palace looked a lot more exciting in attack. But, with both sides at the end of their respective league campaigns and desperate for some sort of validation after tough seasons, neither will hold back in trying to control the game.
Interestingly, this game has actually been played once before in similar circumstances. In 1990, both teams met in the FA Cup Final, which culminated in a thrilling 3-3 draw, and a subsequent 1-0 win by the Red Devils. It turned out to be the first silverware Alex Ferguson won at United, and we all know what happened after that. Alan Pardew on the other hand played for Palace, and 26 years later is now their manager. But will history repeat itself, with LVG winning his first silverware, or will it be an overdue redemption for Pardew?
"Rock solid and I have 100% confidence in trusting my finances to it."