Royal Ascot 2015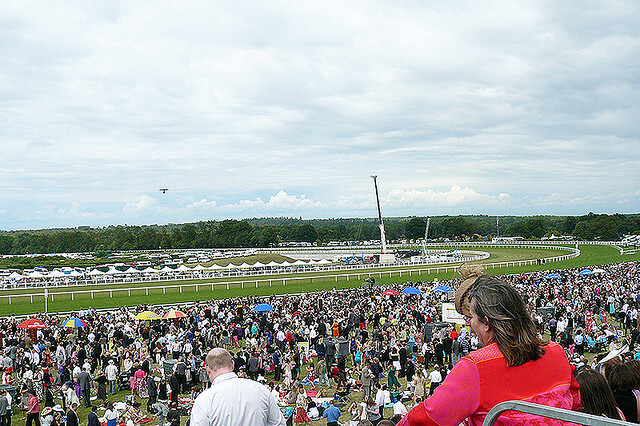 Royal Ascot signals the start of a whole summer of British sporting events Ė and to many, itís the most important event in the calendar. Even people who donít usually watch horse racing tend to get involved.
The races will be a sporting triumph with talented jockeys riding the quickest and most powerful horses in hope of a sterling victory. The favourites for the big races are taking shape with highlights from the Queen Ann Stakes, St Jamesís Palace Stakes and Prince of Walesís Stakes.
Tuesday
The opening begins at Queen Ann Stakes with undefeated rivals taking to the course to battle it out, including favourite Solow and Hong Kong champion Able Friend. The competition is well and truly on as itís predicted these horses will rake in hundreds of bets ahead of Tuesdayís race.
Wednesday
Following the excitement of day one at the races is no easy feat. But with a line up including the Coventry Stakes, Duke of Cambridge Stakes and the Royal Hunt Cup, itís not to be missed. The most popular horse competing looks to be 2014ís Kentucky Derby and Preakness Stakeís winner, California Chrome. This American Horse of the Year has become the highest profile trans-Atlantic contender when lining up for this epic feature race.
Thursday
Thereís a lot of excitement surrounding the most prestigious race of the Royal Ascot, with endless stigma required to win the race over two and a half miles. Some remarkable riders have soared to victory in the Gold Cup Race. Perhaps the greatest success was that of Aidan OíBrien winning the Gold Cup four times from 2006-2009. This year all eyes are on Dermot Weldís Forgotten Rules, who remains unbeaten in four races following the Navan victory.
Saturday
The weekend marks the end of Royal Ascot 2015 with Diamond Jubilee Stakes Day. Although this is the last day of the races, it promises to be as exciting as any.
The Hardwicke Stakes kicks off proceedings with a competitive distance of 1 mile and 4 furlongs. The starter race favourite is Telescope, who after a shock defeat last time sets his sights back on the Hardwicke race. The Diamond Jubilee offers up competitors, such as Compatriot Wandjina and Mustajeeb looking to come out on top. But with the current favourite Brazen Beau winning against some of the best racers in the Newmarket Handicap, itís shaping up to be an exciting climax to the weekend.
With the tension building thereís no better time to place your bets. Visit About Gruss to find out how our betting software could lead to a substantial win come racing day.
Image via: Mike_fleming
"Rock solid and I have 100% confidence in trusting my finances to it."