The Ashes 2015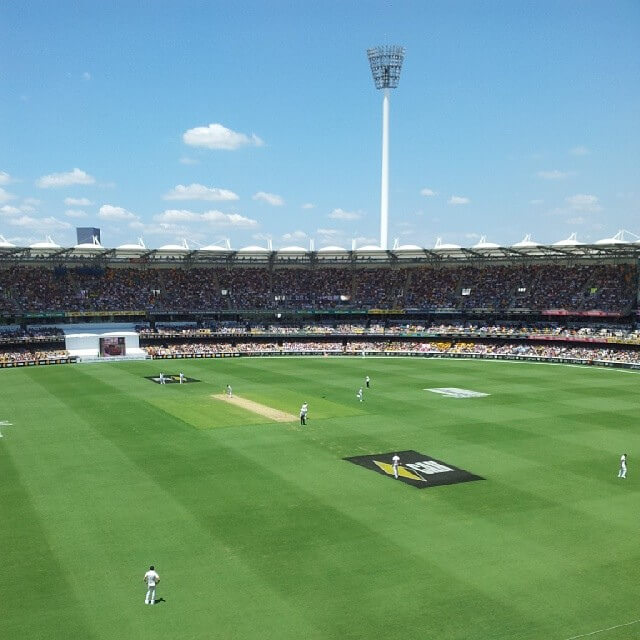 The infamous Ashes Urn has been in Australian hands since 2013, after a complete whitewash of a series that left a floundering England team 5-0 down to their biggest rivals. It was a year that contained two Ashes tests, the first won by England, and the second by Australia, organised to break the cycle of Ashes series being held directly before Cricket World Cups. Playing back on English soil, it makes this series the third in under two years. For the Aussies, itís a chance to crush England in their own back garden and retain the revered trophy. For England, itís a best of three.
The 2015 series kicks off in Cardiff tomorrow, which was the location used 6 years ago when England clung on to a famous draw back in 2009, resulting in an eventual home victory. It will continue to Lordís, Edgbaston, Trent Bridge and finish at the Oval on the 24th August. By that time, England will want to add a fourth consecutive home win to their current tally, as well as make up for the humiliating defeat they suffered in Australia two years ago.
England
England enter this series wanting to overturn previous bad form and redeem themselves for the whitewash in 2013. For the very first time they have also appointed an Australian head coach in the form of Trevor Bayliss, who hopes to galvanise England into beating many Aussie players who he had previously coached at New South Wales. Captain Alastair Cook will be keen to work closely with the new coach on a competent strategy that will dismantle the visitorsí hopes as quickly as possible. In a recent press conference, Bayliss confidently promised England would ďfight fire with fireĒ.
Swing bowlers Moeen Ali and Adil Rashid have been included in this yearís squad, the latter being uncapped for his country so will be looking to make a memorable impact. They join one of Englandís greatest bowlers, Kevin Anderson, who has now overtaken Ian Bothamís 383 wicket tally by one, albeit with almost 600 more runs conceded. Also included are regulars Gary Ballance, Ian Bell, Adam Lyth and Joe Root. The notable exclusion is Kevin Pietersen, who was publicly dropped from the England team by new chairman Andrew Strauss. His absence will play into the hands of an Australian team already on top form.
Australia
Australia are enjoying a long spell of domination over their English counterparts, with their last Ashes performance being one of only three previous occasions where they have won 5-0 in a series. Add to that a resounding victory in the Cricket World Cup back in March, and you have an Australian team that are still looking in great shape going into another major series.
Captained by the now legendary Michael Clarke, the Aussies will not be short of confidence going into the first test in Cardiff, and will be looking to get off to a flying start when they meet an England team who are still undergoing a reconstruction. Notable inclusions are Middlesex captain Adam Voges and uncapped spinner Fawad Ahmed although bowler Ryan Harris will miss out due to his wife being pregnant with their first child. The team also includes the number one batsman in the world, according to the ICC, Steve Smith, who England will inevitably target if they wish to get anywhere close to a victory over the formidable Australians.
"Your software has turned me from a loser into a winner."