Wimbledon 2015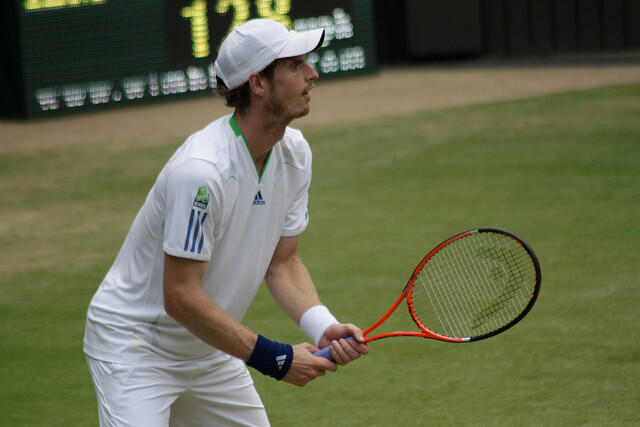 The time has come once again for the grass courts of SW19 to be trodden by racquet-bearing athletes set on lifting the coveted silver trophy. White-clothed and optimistic, they will be competing under the glare of a watchful crowd, as well as the infamous Hawkeye. Back and forth like a ticking metronome, eyes will follow that small green ball, anticipating where it will land on the turf. The question is, in or out?
Welcome to Wimbledon 2015.
Menís
Andy Murray faces a tough path to the final, with Fridayís draw ensuring that he would have to overcome some serious challenges to be in with a chance of winning the title. Coming off the back of a victory at the Queenís Club, he may find himself propelled to overcome the bigger names he will have to face. These include Tsonga in the fourth round, Nadal in the quarter finals, Federer in the semi-finals and Djokovic in the final. He starts off facing 58th seed, Mikhail Kukushkin.
Novak Djokovic is in undoubtedly good form. As defending champion and number 1 seed, he is favourite to lift the trophy once again in 2015. But after dispatching Nadal in the French Open, he failed to overcome Stanislas Warwinka in the final, failing to claim the one major title he hasnít yet conquered. This defeat put an end to a 28-match winning streak that Djokovic will want to restart at Wimbledon. He will open the competition by playing Philipp Kohlschreiber at 1pm today.
After ten years mostly dominating at the French Open, Rafael Nadal found himself losing out to Novak Djokovic in the Roland Garros contest this year, and subsequently has slipped in his seeding. Now 10th in the rankings, he is more likely to meet bigger names earlier in the contest, so may struggle to regain his footing in the competition he has won twice before.
Seven-time champion Roger Federer is seeded 2nd this year, and is always a force to be reckoned with when it comes to Wimbledon. He has benefitted from an extra week in between the French Open and has performed well on grass this year, so should be a potential contender to reach the final in 2015.
Womenís
Serena Williams is still on track in her attempts to win four Grand Slam titles in 2015, after being crowned victorious in the Australian and French Opens. Successful campaigns at Wimbledon and the US Open will cap off her best year yet, becoming the first woman since Steffi Graff in 1988 to scoop up the quartet of titles in one year.
Maria Sharapova has had a tough time as of late, illness leading to her dropping out of the French Open in the fourth round. She has managed to find success in all major tournaments in the last few years, but has failed to replicate winning the Wimbledon title since becoming champion in 2004. Her opening Wimbledon match pits her against up and coming British star, Johanna Konta.
Petra Kvitova has won two Wimbledon titles out of the last four, but will be hard pressed to claim another victory if she faces an in-form Serena Williams. Seeded number two, and current champion, she has said she is happy to be back on court, so will be Williamís biggest rival during the 2015 campaign.
"Your software has turned me from a loser into a winner."